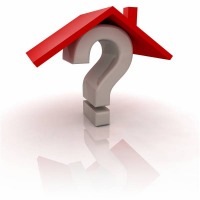 It says a lot about an industry when companies offering a particular service are ranked
the most complained about type of companies on Angie's List for an entire decade
. In this case, we're talking about
home warranty companies
. (Such as: American Home Shield, Choice Home Warranty, First American Home Warranty, etc.).
Worse than that, Consumer Reports, arguably one of the most trusted resources for consumers,
has advised against buying a home warranty
, citing a complaint filed last year by consumer officials in New Jersey. According to the article in Consumer Reports:
"The state's complaint says that far too often, warranty claims are denied because the company says the problem was pre-existing. Or, the claim is denied because the consumer can't prove that a broken item was properly maintained.

In this particular case, New Jersey officials say that Choice Home Warranty "repeatedly made it difficult if not impossible for consumers to realize the benefits of their so-called warranties," the New Jersey Division of Consumer Affairs said in a statement announcing the complaint, which was filed in state superior court in Middlesex County.

The state said the company, which sold coverage in at least 25 states, denied claims even when technicians said covered products had been property maintained or that a problem wasn't pre-existing or caused by a lack of maintenance. For some claims, the state said, the company demanded that customers provide years of maintenance records."
Unfortunately, all too often home buyers in greater Los Angeles and the San Fernando Valley areas are still talked into buying these types of home warranties, under the guise that if they have a problem with an appliance, including their heating or cooling system, the home warranty company will cover the cost. This is a huge myth, and one that has frustrated far too many homeowners throughout Southern California. Here's a few of the reasons that you want to think twice before spending hundreds of dollars on a home warranty.
Home warranty companies are known for hiring the least expensive, and thereby less qualified technicians. Experienced, licensed, qualified professionals such as those employed by First Choice Heating & Air Conditioning, are too valuable to work for a meager compensation, such as those paid by the home warranty companies.
Home warranty companies –in order to improve their bottom line- will always contract the most work to the technician that has the lowest per-call charge. So the repairman will not always fix the HVAC system in your Los Angeles area home properly, and may not even use factory parts, instead opting for cheaper after-market replacement components. At First Choice Air, by contrast, we never subcontract work out. All our technicians will work directly for First Choice Air and are licensed, trained, and experienced.
The repairmen sent by home warranty companies tend to find an alarming number of loopholes, including exactly what the above-mentioned home warranty complaint indicated: that the problem was caused by a lack of service or maintenance. They will also often say that the filter was dirty, or cite the ever-nebulous "home warranty pre-existing condition" clause so that the home warranty company does not have to pay to repair or replace your heating or cooling system. They may also cite "neglect" or "misuse" at the hands of the homeowners, so as to prevent the home warranty company from having to pay for a repair or replacement.
The repairman sent to your home has a vested interest in keeping the cost low for the home warranty company, so that he gets additional business from them. To that end, the homeowner will often be nickeled and dimed over tiny charges.
The service call is generally the responsibility of the home owner, and is not covered by the home warranty. The repairman, in order to keep the charge for the insurance company low, will nickel and dime the homeowner.
As the homeowner, you will not be able to choose your own technician. You can read about one man's frustration with trying to avoid having to work with the same company over and over again (only to ultimately continue to have poorly operating appliances, and having spent money out of his own pocket) by clicking here.
If you happen to have a serious HVAC problem which requires the use of a crane to lift a condenser or compressor to your roof, forget about the home warranty covering the cost.
You can expect to wait a long time for a home warranty company's repairman to come to your home. On hot days summer days in Los Angeles and Ventura Counties, if your air conditioner stops working you can expect to wait a week or more for service. If the problem is extensive, you'll also have to wait additional time in order for a second repairman to come out for a second With real estate season upon us, we urge all Southern California home buyers to use caution when you're approached about purchasing a Home Warranty.
With real estate season upon us, we urge all Southern California home buyers to use caution when you're approached about purchasing a Home Warranty. We have seen too many homeowners throughout greater Los Angeles frustrated, and feeling like they've been duped, only to find out that their home warranty covered nothing they thought it would. We mimic the sentiments expressed in the
Consumer Reports
article which state:

"We recommend avoiding service contracts, even those provided by companies that have no record of engaging in such shenanigans. The reason is that coverage for contracts that cover homes and cars, for example, can cost hundreds of dollars.


We also believe that it makes much more sense to buy reliable products and maintain them as the manufacturer recommends. Do that, and there's a good chance you won't need to make any significant repairs before the product becomes obsolete. Put the money you otherwise would use to buy a service contract into a savings account or product repair-and-replacement fund."
At First Choice Heating & Air Conditioning, our goal is to provide expert HVAC products & services throughout the San Fernando Valley, Ventura and Los Angeles Counties that is unmatched by others. With years of experience, and a true desire to provide excellent sales, installation, and repairs, including 24 hour emergency service, we are proud to be the area's best HVAC servicing, sales and installation company. Contact us today at 800.991.9247.