First Choice Air - Insulation Installation
Choose First Choice Air for Rolled or Blown Insulation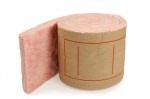 For over twenty-five years First Choice Air has been providing quality insulation products and services to assure efficiency in your heating and air condition. Quality insulation can save on energy consumption, lower your utility bills, and assure more consistent control over the temperature in your home or business.
All Varieties of Rolled Thermal Insulation

First Choice Air provides the finest products in insulation. We offer quality products from Owens Corning and other fine manufacturers. Our extensive product line includes kraft-paper covered and foil faced rolled insulation, as well as unfaced batt and roll insulation designed for the best possible thermal protection and sound dampining.
Blown-In Ceiling Attic Insulation

First Choice Air also installs loose-fill blown insulation for ceiling applications. Blown insulation offers effective thermal protection and savings on energy bills. Contact First Choice Air for more information on blown insulation products and service.