We live in Los Angeles for many reasons; great air quality isn't one of them. Toxins in the air can cause a multitude of medical problems including allergies and other respiratory ailments. Although controlling the air outside might be difficult, controlling the air in our homes is rather simple. Specifically for Southern California air, we can recommend two main categories of
air cleaners
: Ultraviolet Treatment Systems and Electronic Air Cleaners.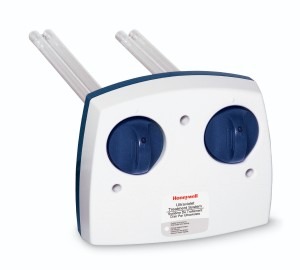 Ultraviolet Treatment Systems:
This kind of air treatment eliminates live airborne particles and surface mold that infiltrates duct systems and cooling coils. The UV system will ensure the efficiency of your cooling and heating systems by keeping the coils free and clear of mold and dirt build-up, likely saving you money over time.
Electronic Air Cleaners:
Electronic air cleaners are a smart choice for people sensitive to airborne virus, bacteria or mold particles. They remove virus-sized particles, allergens and mold particles, while reducing airborne dust. The way this cleaner works is by filtering the particles - viruses, bacteria, dirt, pet dander, allergens, chemicals and pollen – and passing them through the system's ductwork, leading to an output of cleaner air. Another benefit of an electronic air cleaner is its compatibility with a variety of air conditioning systems and forced air furnaces including gas, oil and electric.
As a full service HVAC installation, repair and service company, First Choice Air will assist and guide you with all of your heating and cooling system needs. Our professional technicians are fully licensed, trained and experienced, eager to earn and maintain your trust and confidence with every interaction. Our showroom is conveniently located in Van Nuys, California.
If you have any questions or would like to discuss the many health benefits of installing an air cleaner in your Southern California home, please call us toll-free at 800.991.9247 or locally at 818.781.4227