First Choice Air
We Make It Easy For You!
York Air Conditioner (AC) Sales in Culver City
Call Us Now: (800) 991-9247 OR (818) 781-4227

At First Choice Air, we excel in the proper service of your
York air conditioner, furnace or HVAC
. With more than 25 years of experience installing new systems, we have earned an A+ rating from the Better Business Bureau Company. We are also rated highly on Yelp!
First Choice Air serves as
Culver City's premier air conditioning repair and servicing company for York Air Conditioner (AC) Sales
. Our experienced HVAC technicians have extensive raining and accompanying certifications, making us the San Fernando Valley's first choice in
York Air Conditioner (AC) Sales
.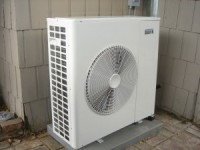 Air Conditioner (AC) Sales
When it comes time to buy a new
York air conditioner
, look no further than top- rated First Choice Air, serving
Culver City
. Because of our impeccable standing with our manufacturing partners, we are able to offer our
Culver City
customers the most aggressive savings available on new
York air conditioners
.
First Choice Air is rated A+ by the Better Business Bureau. First Choice has been providing air conditioner sales and service in
Los Angeles and Ventura Counties
for over 25 years. We are a full-service air conditioning dealer, specializing in
sales
,
installation
,
repairs
and
service
, as well as
heating
and
air conditioner financing
.
First Choice Air is EPA certified, and approved by California League of Homeowners. We are licensed and bonded; we carry $2 million liability insurance and workers' compensation for your protection.
Contact us today to learn more about buying a
York air conditioning system
for your home in
Culver City
.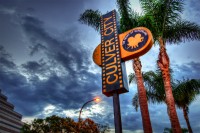 Culver City